Our company established in 2006 by technocrats, has made our name for itself in the list of top suppliers for Plastic Scrap Grinder machine and ancillary product for Plastic Recycling process.
We are located in Plastic machine manufacturing hub Ahmedabad, Gujarat with precision manufacturing facility area of 5000 sq. ft. RAVIRAJ is known for its high standards when it comes to quality. Our Grinders, granulators and Shredders are steady, reliable, and economic—and in terms of innovation, we're constantly raising our standards. Those who order machines from us can rest assured that they're getting a product of the highest quality. We are offering supreme quality product and service to our customer.
We equipped with skilled and experience team to produce QUALITY products. We believe in precise manufacturing process and to achieve highest caliber in product we deliver.
What we can offer to Plastic Industry and Recyclers?
Why our customer prefers RAVIRAJ?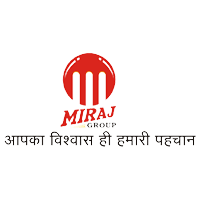 Inquiry
Please fill the form below to know more about our products and we will get back to you as soon as possible.